About Anyweb
What is Anyweb?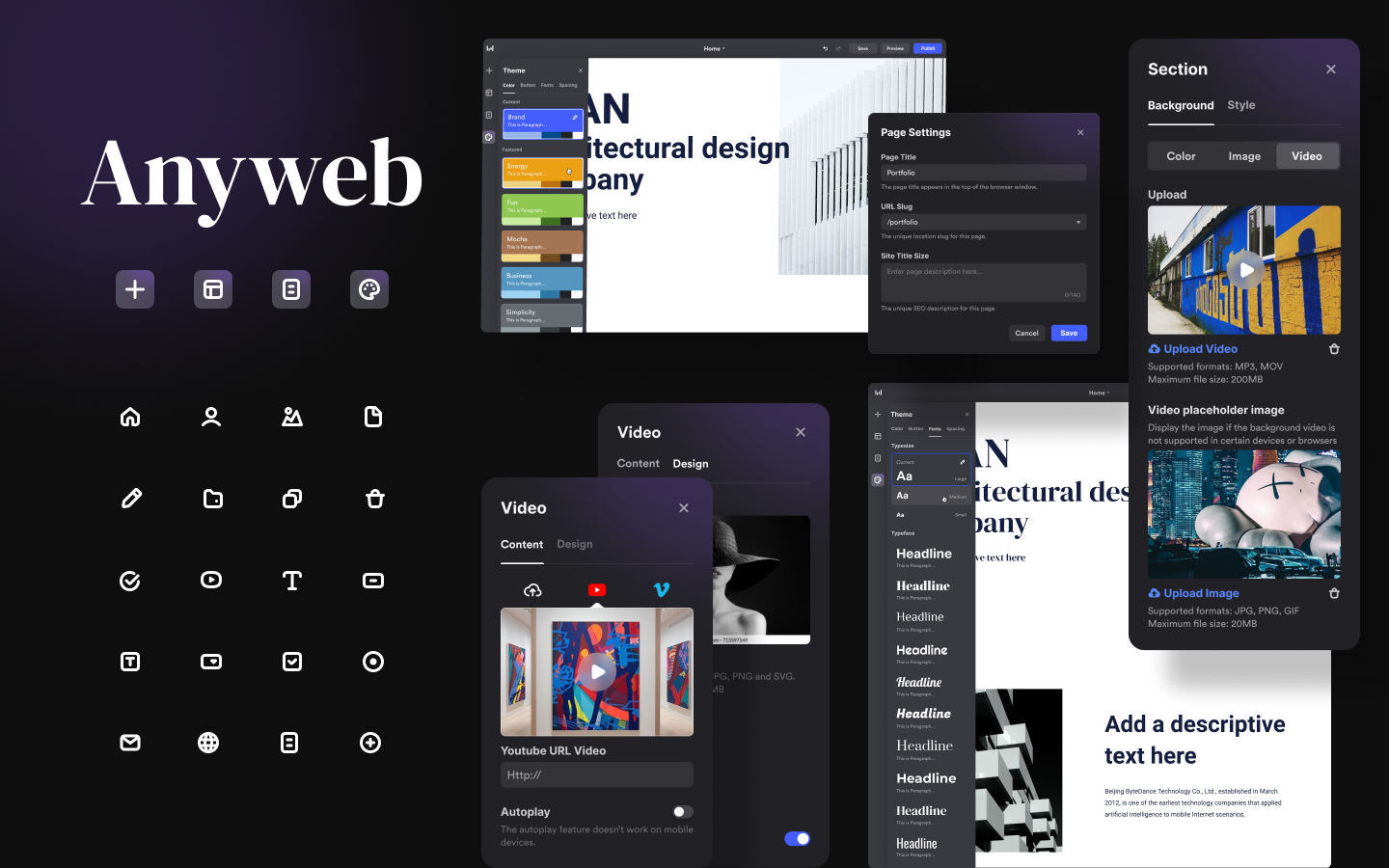 Anyweb is a website platform that makes it easy to create a professional website. With no programming skills or coding experience needed, you can quickly and easily set up a customized website via the Anyweb drag-and-drop editor.
Anyweb is committed to providing online platform solutions for various business and personal scenarios. The MVP version, which was released on March 1, 2022, mainly focuses on solutions to help you create websites for information display, including company websites, product landing pages, personal blogs, and artist portfolios.
What does Anyweb (Beta Version) offer?
1. Website creation and management
Build and manage your websites on our all-in-one platform
2. Drag-and-drop interface
With Anyweb, you can easily drag and drop elements into the canvas. The grid layout makes it easy to place elements.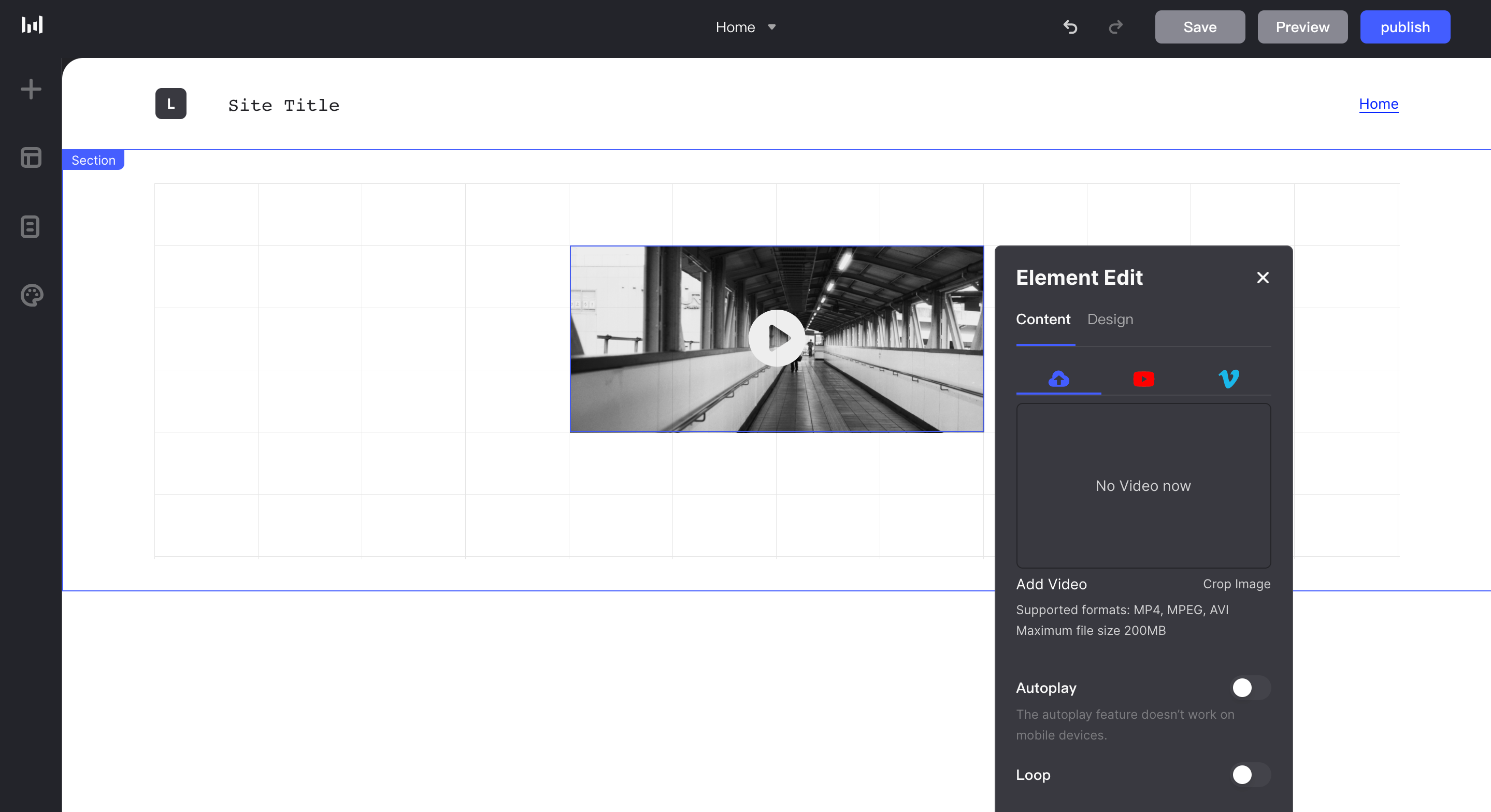 3. Website and section templates
Anyweb offers both full-page website templates and section templates. Anyweb provides pre-built website templates for different scenarios, such as business services, portfolios & CVs, and landing pages. Website templates have a full-page website with sections and layout that are pre-built and designed for a specific scenario. This makes it a good starting point for beginners. You can also use section templates that allow more flexibility to add footer, headline or image sections.
4. Responsive/Adaptive design
Anyweb enables your website to quickly adapt to various screen sizes across PC, tablet and mobile devices with just one setup. With this responsive/adaptive design feature, you only need to build a website on a PC, and your page layout/content will be adapted to fit the screen on tablet and mobile devices.
5. Data analytics and ad tracking
Curious about where your website visitors come from and how they engage with your pages? Try our Ad Tracking and Data Analytics tool!
The Anyweb Data Analytics tool is a visualized dashboard that translates visitor data into graphs. The dashboard makes it easy to view the data trend of your website traffic, visitors' behavior and engagement across various metrics. What's more, by adding tracking pixels from the Facebook Ads platform and Google Ads, you can track ad performance from different ad platforms. As a result, you are able to calculate your ROAS and optimize your marketing strategy.
6. Custom domain
You can connect our platforms with any domains you have. Anyweb also offers a free and custom second-level domain for users without an independent domain.
7. SEO tool
Anyweb SEO is designed to help you boost your site's online presence on search engines. With the SEO tool, you can manage your SEO context and connect your domain with Google without changing any codes. By leveraging the Web Analytics tool, you are also able to bring more organic traffic to your own sites.
Was this helpful? Click here to give us feedback