About Domains
Your site's domain is like the house number of your site. Visitors can follow this unique domain to visit your website.
A domain consists of a domain name and a domain extension.
What can you do with an Anyweb domain?
Anyweb offers second-level domain (SLD) name change services. You can customize your SLD on the Anyweb dashboardthrough the following steps:
Select the site you want to manage from the site list.
Click "Manage" on the site list.
Click "General Settings".
Change your SLD in "Site Address (URL)".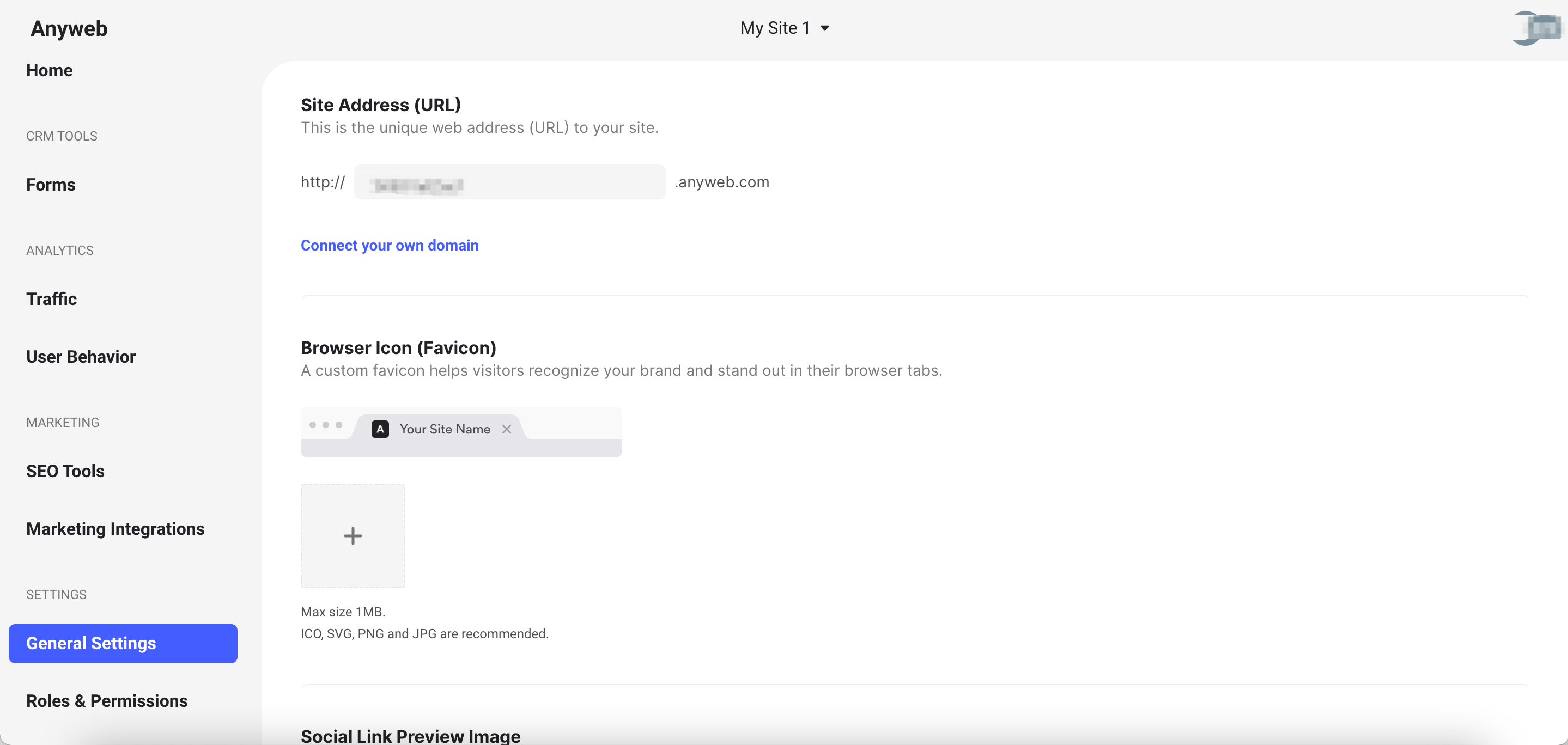 You can also link your own domain to Anyweb. If you already own a domain, you can link your domain to one of your Anyweb sites through the following steps: https://bytedance.feishu.cn/docx/doxcnORiklLf411qX1h0L93ljEf
Strings you need to avoid in your URL
In order to avoid access errors caused by domain extension ambiguity, you need to avoid using the strings below:
api
robots.txt
sitemap.xml
feed.xml
Was this helpful? Click here to give us feedback.